Pamana ng Lahi website
When I first started working at the Department of Indo-Pacific Languages and Literatures (IPLL) at UH Manoa, I redesigned the Pamana ng Lahi website and gave it a new look. I also updated the contents and made a new logo to match the purpose of the website.
My reflection
This was my first time working with Weebly and my initial thought was that it is very limiting and less intuitive to use compared to other website builders I have used. This prompted me to learn HTML and CSS so that I could build a website of my own liking in the future, or better yet, rebuild the Pamana ng Lahi Website.
Pamana ng Lahi front page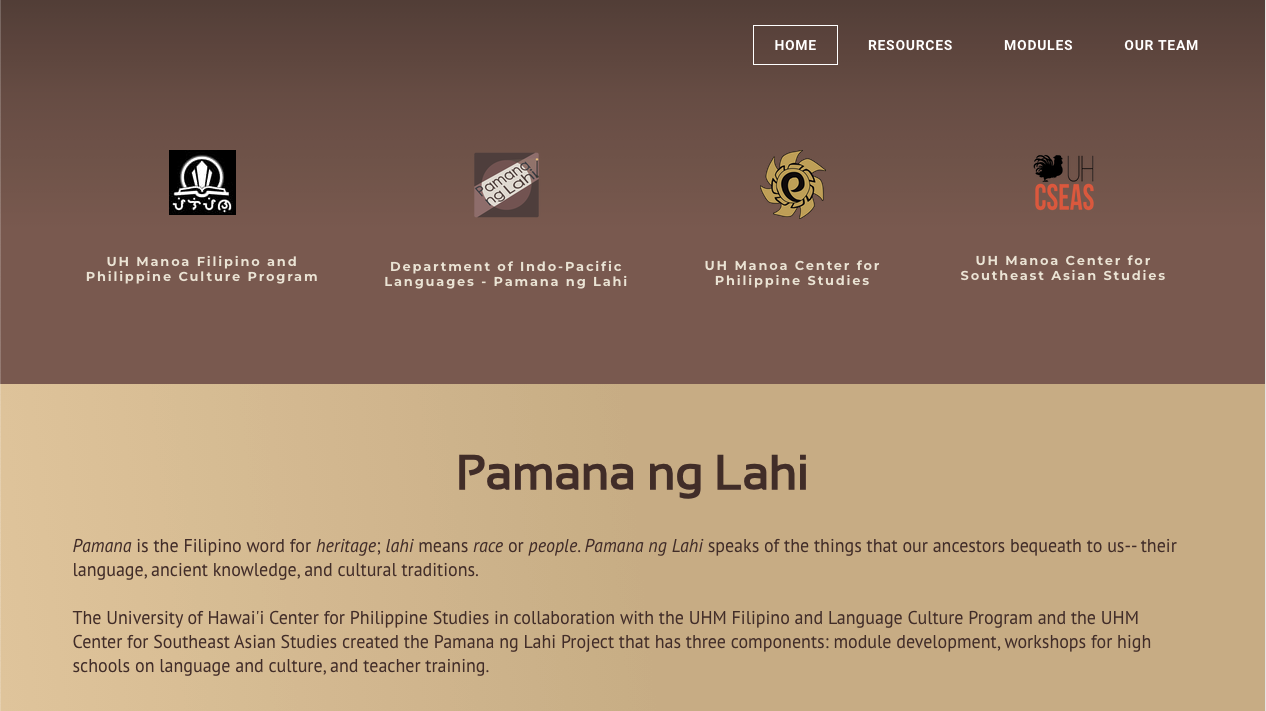 Logo